Issues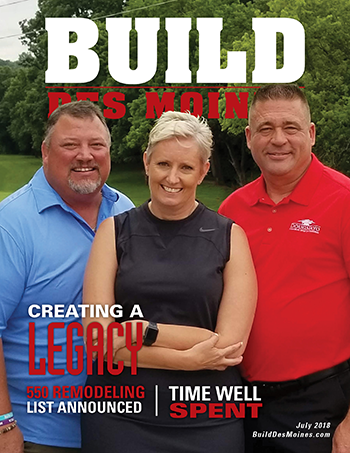 July 2018
For the featured article, we showcase the 5th-Annual Doug Mayo Memorial Golf Invitational held at Copper Creek.
This issue also features: a look at the first-ever Gilcrest/Jewett Vendor Showcase; local companies who made the 550 Remodeling list; a summary of the Iowa construction industry legislation; information on non-compete agreements in Iowa; and details on the new construction market and how it continues to segment itself even further!
Click the cover to view the July issue of BUILD Des Moines.
Past Issues