Issues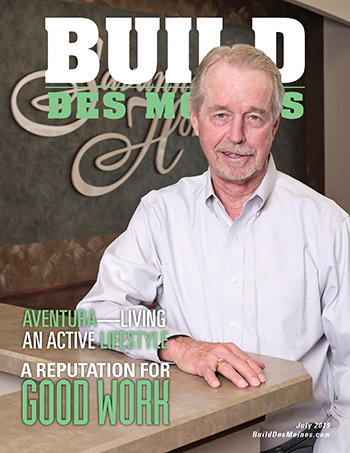 July 2019
For the featured article, we showcase Savannah Homes' Ted Grob who was honored with the BBB Torch Award for his lifetime of exceptional work in the home building industry in central Iowa.
This issue also features: details about the active-adult lifestyle communities; a look at how city leaders in Newton developed a successful comeback strategy to reenergize their community; new construction year-over-year numbers from Kelly Gibson; and tips to work toward your own financial independence from Sharon Vickery of Edward Jones.
Click the cover to view the July issue of
BUILD Des Moines.
Past Issues