Issues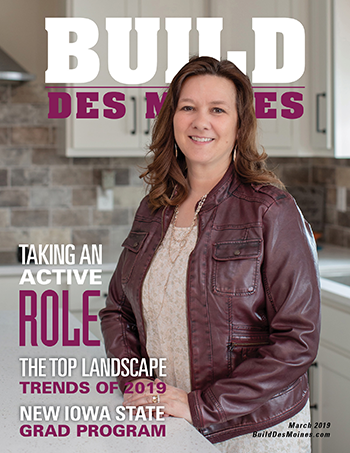 March 2019
For the featured article, we talk to Ankeny's Steph Reed, who was named to the national Professional Women in Building Board.
This issue also features: a look at the innovative grad degree in real estate development from Iowa State University; the top landscape trends of 2019; new construction market data from Kelly Gibson; details on how to review your company's hiring process from Joseph Rust; and four types of Facebook ads that will help you from Darren Slaughter.
Click the cover to view the March issue of
BUILD Des Moines.
Past Issues