Issues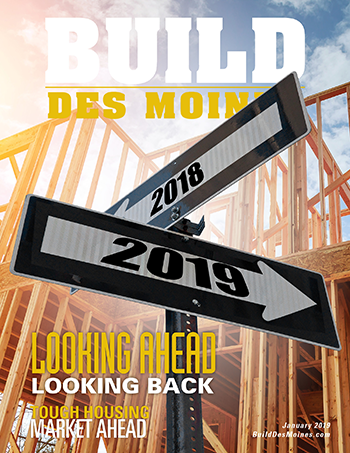 January 2019
For the featured article, association presidents from across the industry share their perspectives for the new year!
This issue also features: a look at the needs Baby Boomers are anticipating in their bathroom renovations; details on the tough housing market ahead; end of the year new construction market projections from Kelly Gibson; details on how to transition an employee to effective owner-leader; and website tips from Darren Slaughter.
Click the cover to view the January issue of
BUILD Des Moines.
Past Issues