Issues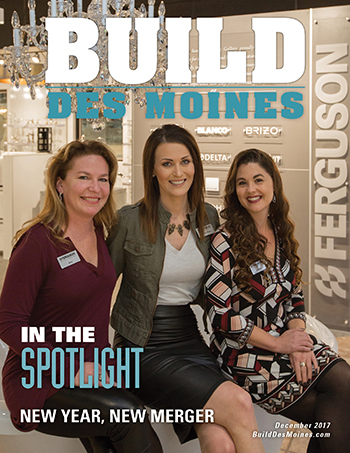 December 2017
For the featured article, Ferguson Kitchen Bath & Lighting receives national recognition.
This issue also contains an in-depth look at a new partnership between two well-known remodelers; housing market predictions from Zillow; and reasons an unpaid subcontractor should (and shouldn't) walk off the job.
Click the cover to view the December issue of BUILD Des Moines.
Past Issues