Issues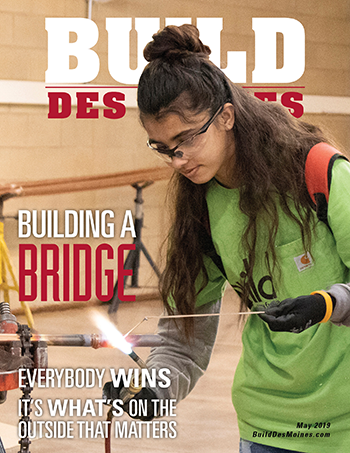 May 2019
For the featured article, we covered the first Build My Future day, an event for young people interested in the construction trades where they can test-drive careers to learn more about the industry.
This issue also features: the second annual Gilcrest Trade Show, which topped last years' expectations; the top five exterior paint color trends of 2019; new construction market data from Kelly Gibson; results from the end of the 2019 Iowa legislative session; words of caution for contractors who interact with their homeowner-clients' insurers after a recent Iowa court decision; and lessons about investing inspired by "Bike Month" from Sharon Vickery of Edward Jones.
Click the cover to view the May issue of
BUILD Des Moines.
Past Issues