Issues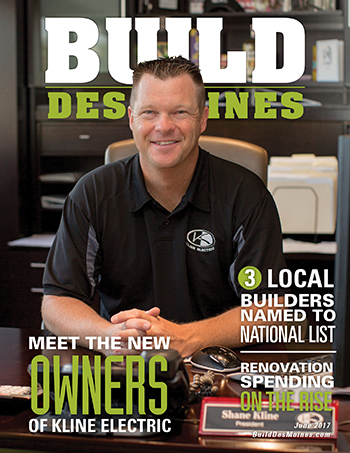 June 2017
For the featured article, we talk to the new owners at Kline Electric! Well, just four of the 140 plus.
This issue also contains an in-depth look at the three local builders who made it on the national Next 100 List; a look at survey results showing renovation spending is up for first-time home buyers and millennials; and a conversation with Jennifer Schumann, who just wrapped up a four-week session for middle school girls showing them opportunities available in commercial real estate.
Click the cover to view the June issue of BUILD Des Moines.
Past Issues