Issues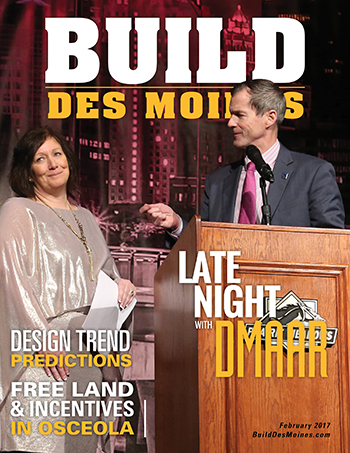 February 2017
For the featured article, take a peek at photos and see who walked away with recognition and awards at the 47th Annual DMAAR Banquet!
This issue also contains an in-depth look at an innovation plan offering shovel-ready sites for residential projects in Osceola; the 2017 design trends from the winners at the 2016 Best in American Living Awards ceremony; and a conversation with Tawnya Neighbour, a long-time housing professional enjoying her new role as the market representative for Cambria® quartz in Iowa and Nebraska.
Click the cover to view the February issue of BUILD Des Moines.
Past Issues