Issues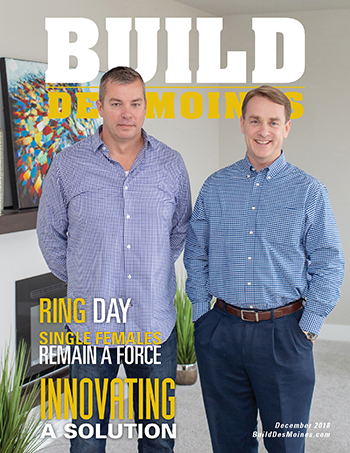 December 2018
For the featured article, Destiny Homes has an innovative idea to help answer the demand for entry-level homes!
This issue also features: a look at the 2018 home buyer and seller survey and which demographics remain a powerful force in the market; details on how different REALTOR groups in Iowa are ringing in the holidays for the Salvation Army; end of the year real estate market predictions from Les Sulgrove; and a legal checklist for your business before 2018 ends from Joseph Rust.
Click the cover to view the December issue of BUILD Des Moines.
Past Issues