Issues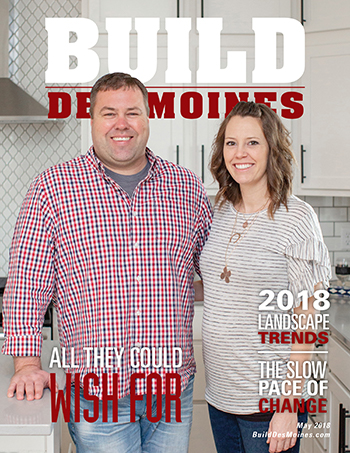 May 2018
For the featured article, we talk to Frampton Homes who have helped make a wish come true for Make-A-Wish Iowa—the first charity home project.
This issue also contains an in-depth look at a local perspective on the development situation, and why taking it slow isn't always necessarily a bad thing; the 2018 landscape trends from the American Society of Landscape Architects; a look at the spring new construction market from Kelly Gibson; the difference between employees and independent contractors; and a recap of the ongoing Iowa legislative session from Jay Iverson from the Home Builders Association of Iowa!
Click the cover to view the May issue of BUILD Des Moines.
Past Issues