Issues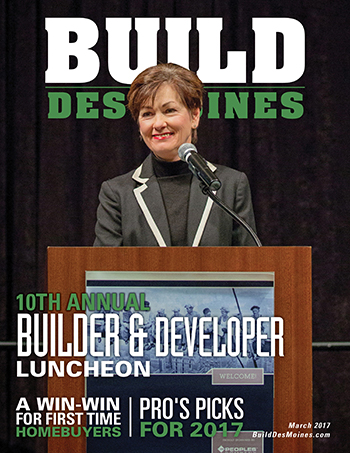 March 2017
For the featured article, we visit the 10th Annual Builder & Developer Luncheon, People's Company largest event yet!
This issue also contains an in-depth look at pending legislation that could benefit Iowan first-time home buyers; a conversation with Linda Westergaard, the 2017 president of the Des Moines Area Association of REALTORS®; and the pro's product picks from the 2017 International Builders' Show.
Click the cover to view the March issue of BUILD Des Moines.
Past Issues