Issues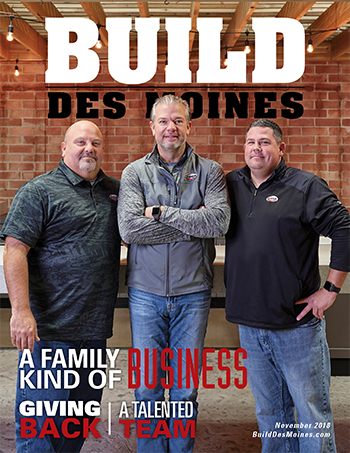 November 2018
For the featured article, Speck USA celebrates 50 years in business!
This issue also features: a look at Ankeny's Ho Ho Home Tour and how it celebrates the season and gives back to the community; details on Kaufman Construction and their bronze award in Master Design Awards by Qualified Remodeler magazine; new construction market data from Kelly Gibson; and why your business needs proper succession planning from Joseph Rust.
Click the cover to view the November issue of BUILD Des Moines.
Past Issues