Issues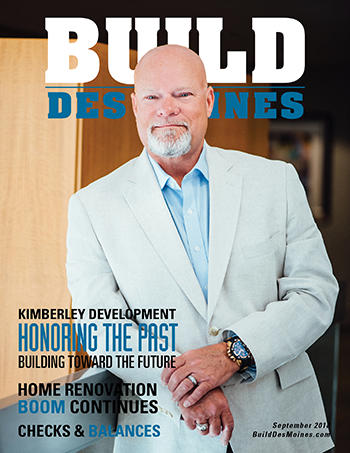 September 2018
For the featured article, Kimberley Development celebrates 40 years in business!
This issue also features: a look at a Houzz survey that finds the home renovation boom continues; how the Central Iowa Code Consortium and other projects are making concerted efforts to help builders and inspectors by encouraging consolidation of codes used in communities around the metro ; and should your business adopt the BYOD (Bring Your Own Device) policy?
Click the cover to view the September issue of BUILD Des Moines.
Past Issues